Winter was driving into town on Concession 16 when he heard a siren whoop behind him. He looked up in his rear-view mirror to see the flashing red, blue and white lights of an O.R.P. cruiser behind him. Quickly he pulled over to the side of the road and stopped hoping the cruiser was just trying to pass. It did not.

The cruiser pulled in behind Winter so he put his SUV in park and turned off the ignition. An officer stepped out of the cruiser and up to Winter's driver side window.

"Hello" the officer said.

Winter replied "hello" back.

"License, registration and proof of insurance please" the officer requested. "The reason I pulled you over today, I clocked you on radar doing sixty-five in a fifty zone. Did you know you were speeding?" Winter looked at his name tag, Patterson.

"No, sorry, I was just heading home and did not notice my speed" Winter said.

"Okay, I will have to give you a ticket. Please wait while I check things out and complete the ticket for you", Patterson said.

"I live right there", Winter said pointing to his driveway just ten metres ahead of his vehicle. "Can you not let it slide this time?"

"No, sorry" Officer Patterson said as he turned toward his cruiser "I will be right back".

Winter sat cursing himself under his breath while the officer sat in his cruiser completing the paperwork. After a couple minutes Officer Patterson returned with the ticket. "fifteen kilometres over, that is a fine of $52.50, you can pay today, mail in the ticket, or you can contest it in court, the details are on the back of the ticket" he said handing Winter the ticket.

"$52.50 that's it?" Winter blinked in amazement.

"Umm yes?" the officer replied.

"Oh sorry, it's just that would have cost me $140 in Alberta" Winter replied relieved, "I can't afford that much right now".

"Well, I would not recommend you keep speeding as another kilometre over would have cost you three demerit points and a $55.50 fine" Patterson noted.

"Thank you, I will remember that. I will mail the ticket in", Winter said.

​Officer Patterson said goodbye, returned to his cruiser and continued off down the concession to the south.
Powered by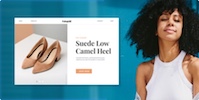 Create your own unique website with customizable templates.