by Winter Silversmith

Due to the graphic nature of this roleplay, depicting scenes of extreme violence, reader discretion is advised.
​


It was late in the morning, almost lunch time, at the Turner farmhouse just north of Corran. The sun was already high in the sky and the morning fog had turned into a sticky humid haze that clung to everything.

The modest two storey slate gray with snow white trim Dutch colonial farmhouse centered on a decently sized parcel of green grass embraced by a white wood rail fence. To the right and behind stood a two-car wood panel garage, also painted gray with white trim. It was once used to hold wagons for horses but now filled with the worldly possessions of a late thirties couple soon to be wed after dating for just two years.

Inside the seven room house the couple were standing in the country style kitchen talking to each other. The man, a local boy from Wingham by the name of Chet Turner, son of a farmer and raised on beef and sweat, had inherited the house from his grandfather's estate back in 2016. He was determined to make a new life for his fiancé Jessica and her teenage daughter Bethany. The woman, a local girl raised in the city of Owen Sound by the name of Jessica Sanders, working as an office temp, had met Chet at a 'stag and doe' held for her best friend Tiffany and her fiancé Dave at the Desboro Community Centre two years ago. It was love at first sight.

The house transfer had been delayed for almost eighteen months due to a legal snafu between Chet's aunts and uncles before Chet was able to sign the paperwork in the spring of 2018. Jessica and her daughter had moved in with Chet six months ago to make something of his new inheritance by laying the foundation of their new life together. They were to be married next April at a non-denominational church in nearby Owen Sound.

"She just needs some closure" Chet said to his fiancé Jessica as she frantically scrubbed the kitchen counter for the third time since being told his ex wife was stopping by their farmhouse.

"I don't like it Cee, she freaked out on your mother when she found out we were getting married. It was bad enough having her drag you through that messy two-year divorce without going on about who gets your granddads farm for fuck sakes", Jessica said as she slammed the dishcloth into the sink. "This is your family farm. It doesn't matter you were married for ten years and you inherited it before your divorce was final she still has no right to it".

"Baby…" Chet said in a soothing voice as his hand touched her shoulder, "baby it's okay, I think she's coming over to tell me she's giving up. I talked to her sister Mary and she said that Kathy was talking about moving out west to BC to start a new life. I think she just wants to know what we had is in the past and if she feels good about getting a few verbal hits in before she leaves then so be it. I love you. I want to marry you and have our new life together, you, me and Bethany".

Just then Bethany entered the room from the living room. "There's a red truck coming up the lane" she said as she pulled open the fridge door to grab a snack.

Jessica gave a sigh and shook her head as she looked at Chet "this better not take long".

Chet leaned over and gave Bethany a quick hug and then smiled at Jessica "one more time then we're free of her" he said with determination in his voice. Jessica knew better, but she still nodded at her future husband in support. She loved Chet with all her heart but sometimes he could be quite naïve. It had been a long battle between him and his ex-wife Kathy over money, possessions and more recently the family farm. 'Thank god they never had kids together or we'd never be able to get rid of her' Jessica thought to herself as she filled the tin kettle with water and placed it on the burner of the stove.

Just then there came the rap-rap-rap sound of knuckles knocking at the front screen door. Chet left the kitchen and headed to the front hallway to greet their unwanted guest.

Kathy Turner, now Kathy Daniels again, stood at the door as Chet approached. He could see her long bleached blonde hair drifting into her chestnut brown eyes as a light breeze swirled around her. She was dressed in a stylish baby blue spring jacket and skin-tight stone washed denim jeans. Her zipper jacket was undone just far enough to display her perky east-west breasts concealed beneath her white polo jersey top. Chet could see that his alimony payments had been put toward yet another outfit for her instead of the payments on his 2015 Dodge Ram truck she got in the divorce. 'It's a little warm for a jacket' he thought to himself 'but that's Kathy for you always choosing style over practical'.

"Come in" Chet said as he pushed opened the screen door, it creaked open accompanied by the ping-ping-ping sound of the rusted spring. He let her into the main hallway and then directed her to follow him into the dining room to sit for their talk. "Please have a seat, can I take your jacket?" he said.

"No" Kathy mumbled as she looked around the room clearly looking for her. "Is she here?", emphasizing the word 'she' with a sarcastic tone as she took a seat.

"Yes, my fiancé Jessica is here. She's just in the kitchen making us some tea. I thought we could all sit and talk about our situation" Chet said as he called out to Jessica "how's the tea coming?".

Jessica entered the room with a silver tray filled with a tea pot, cups, milk bowl, sugar bowl and spoons. "Here we go, isn't this lovely", she barely contained the displeasure in her voice. Chet looked at her raising one eyebrow as if to remind her to 'calm down'. She took a short breath and placed the service down on the table. At that moment Jessica felt something in the pit of her stomach. Something just wasn't right. She could hear Bethany walking between the livingroom and the kitchen perhaps she was settling down to read a book and stay out of the conversation as best she could.

"Oh", Jessica said with a startled voice her hand bumping the tray and rattling the spoons against the metal. Kathy stared at her with a cold stare. "Umm I think, yes, I forgot the lemon" Jessica said, "I'll go get some from the kitchen, won't be a moment". Jessica hesitated again and tried to look at Chet, but he was staring off toward the front hallway. 'It just doesn't feel right here' she thought to herself.

Jessica turned and hurried into the kitchen just in time to see Bethany enter again from the living room with classical music streaming from the earbuds dangling around her neck.

"How's it going?" Bethany whispered to her mom as she entered the kitchen. Jessica reached over and grabbed Bethany's arm "You should go outside" she said firmly.

Bethany could sense her mother's tension probably the result of this unpleasant affair "okay, let me grab my book" Bethany said turning to head back into the living room.

Jessica held her daughter's left arm and looked into her sky-blue eyes "No, go now" she said, "please". Bethany wanted to ask her mom what was wrong, but she didn't want to cause her mom any additional stress. She turned toward the rear door and headed outside and down the few steps to the grass.

Just then Jessica could hear the raised voices in the dining room, an argument had broken out between Chet and Kathy. Chet was telling Kathy it was over between them and there was nothing more to be said. Kathy was pleading with Chet. The chairs scraped on the wooden floor of the dining room as Chet got up from the table "I think you should go" he said angrily.

Kathy got up slowly from her chair. She didn't say a word, she just stood there staring at Chet with darkened eyes. Her pupils constricted as the soft pinkish glow drained from her cheeks.

"Right now," Chet repeated as he pointed to the front door.

Kathy paused for a moment, looked at Chet, then at the hallway behind her and then back at Chet, "No, I don't think so". Kathy pulled a Sig Sauer P938 9mm from the right pocket of her jacket and pointed it straight at Chet. "If I can't have you no one will" she said as her finger pulled the trigger. A shot ripped through the intensity of the room delivering a bullet straight into Chet's body just below his ribcage. He looked stunned for a moment, standing as if frozen in time, before rocking a bit. His hand dragging the cherry wood chair backward and down with him as he fell onto the floor.

Jessica entered the room just as the shot rang out and screamed as she saw Chet stumble backward into the wall and downward. Kathy turned at the sound of Jessica screaming and pointed the gun at her pulling the trigger again. Her aim was off by only centimetres and the bullet clipped the doorframe passing Jessica and continuing off into the kitchen. Jessica turned to her left as the second shot at her rang out. This time the bullet caught her in the back of her skull blowing part of it off. Blood sprayed across the counter and cupboards as her body was thrown sideways by the force of the impacting round. Jessica's body collapsed to the linoleum tile floor in the kitchen. The crimson red blood began to pool around her mangled head.

A voice shrilled from the backyard "Mom?!". It was Bethany. She had been in the far back corner of the yard when the first shot rang out and began running toward the house as the third one ended her mom's life. She yanked her smartphone from her back pocket and looked at the screen. The time read 11:51 as she pressed down hard and held onto the emergency dial button for 9-1-1. The screen turned red and a timer counted down a five second pre-programmed hesitation before connecting the call. It was ringing as she got up to the house and reached for the railing. Chet had started repainting all the trim around the house and the railing was still slippery with the new coat of white paint. Bethany's hand slipped sending her down onto her knees on the steps. The smartphone sprang from her grip and slid forward across the deck.

Kathy ran across the dining room and clamored over the rag doll like body crumpled on the kitchen floor. Kathy could see Bethany bent over on the steps, her knees bloodied from the fall, trying to grab at something on the landing. Kathy reached for the door handle, but Jessica had locked it right after Bethany left to go in the back yard. As she fought with the latch the 9-1-1 operator's voice could be heard from the phone and Bethany screamed out "Help me please she's got a gun!" her hand fumbled toward the phone.

Kathy and Bethany's eyes met for mere seconds and Kathy pulled the trigger a fourth time as Bethany leaned forward trying to avoid the inevitable. The bullet ripped through the lower mesh screen of the back door and caught Bethany in her left shoulder just by her collarbone. The impact of the bullet thrust her body back and down the steps. Kathy threw her weight against the screen door and the latch snapped apart with a cracking sound sending the door flying open. Kathy leapt out of the house onto the porch and quickly slammed her left foot down hard on the phone smashing the front of it. The LCD display went dark and the speaker was crushed but the call to 9-1-1 remained active.

Bethany reached her outstretched fingers into the thick green grass trying desperately to pull herself away from the madness, her shoulder bleeding profusely as she cried out in pain. Kathy raised her pistol one last time at Bethany, firing a single fatal shot into her back. The bullet pierced through her young heart killing her instantly.

Kathy turned and went back into the house, the busted door silently closing halfway behind her. She walked back into the dining room and over to the other side of the table where a thin spray of blood droplets had spattered on the beige and rose striped wallpaper. Chet's body lay in a pool of dark red blood. His eyes were still open, but the light was gone. He was dead.

She was completely alone in the house. Kathy heard a ticking sound and looked up to see a modern black and white plastic clock on the wall by the kitchen doorway she had not noticed before. "almost noon" she said aloud as she pulled out a chair and sat down "I'm going to miss lunch". Kathy took the pistol, pressed the muzzle against her right ear, closed her eyes and pulled the trigger.
Powered by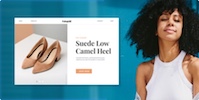 Create your own unique website with customizable templates.